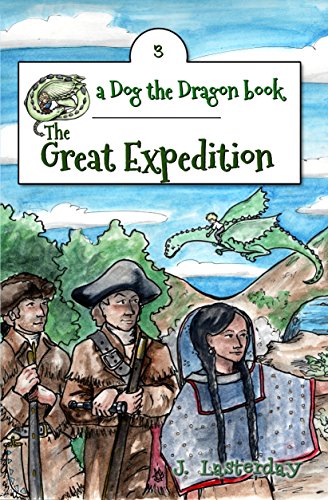 Part of the
Dog the Dragon
series:
The Great Expedition: An Early Chapter Book (Dog the Dragon 3)

By J. Lasterday
Illustrated by Heather Young
Dog and Ben might change history, but not for the better! When Ben's dragon shows up to school disguised as a huge, black dog, Ben chases him. Suddenly they are no longer in the school playground, and Dog is in trouble. Worse, Ben is now exploring with Lewis and Clark, and Captain Lewis thinks Dog is his dog, Seaman! Can Ben rescue Dog and also save the Great Expedition when a tribe of Native Americans want to keep Dog for themselves?
Published:
November 20, 2017
Illustrators:
Cover Artists:
Genres: